Life Is Like a TV Show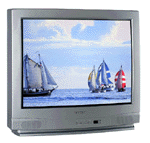 So last night as I was surfing around other blogs ,I was also watching "Desperate Housewives" . Yes, I am a Multi-tasker .

I look up, and there on the TV set is someone I know. With lines and everything.
Dagney Kerr I worked with her on the last short film I was in, Fly On the Wall. As a matter of fact,my DVD copy just arrived a few days ago.
On "Desperate Housewives she played the nurse (red hair) who found the mother, Juanita Solis - played by Lupe Ontiveros - at the base of the stairs, and then later had to talk to Eva Longoria's character, Gabrielle Solis, about what happened when the mother died.
I was sooo excited, I sent her an email right away. Someone I know on TV,
with lines
.
Wow ... its gives me hope for my Acting Career.
After a good nights sleep ... The morning was weird because of the time change. Sitting with my cat and having my cup of half-caf coffee, I was wondering why the weather was so overcast. Then it dawned on me... oh, its the time change, its darker in the morning.
So I go to drive into our building employee parking. Movie trucks all over the place.
About 10 of them. They were filming something at the
Coffee Bean
. There were all sorts of movie lights and equipment set outside the Coffee Bean.
I asked around upstairs, and turns out they were filming an episode of
Six Feet Under
.
Right there numerous floors beneath me and my messy desk.
I did not make it downstairs in time to enjoy some of the free coffee the Coffee Bean was giving away.
Ah, such is the life in Hollywood ... just one Big TV show ....